Narrae Kang: Home Work
April 28 - May 19, 2019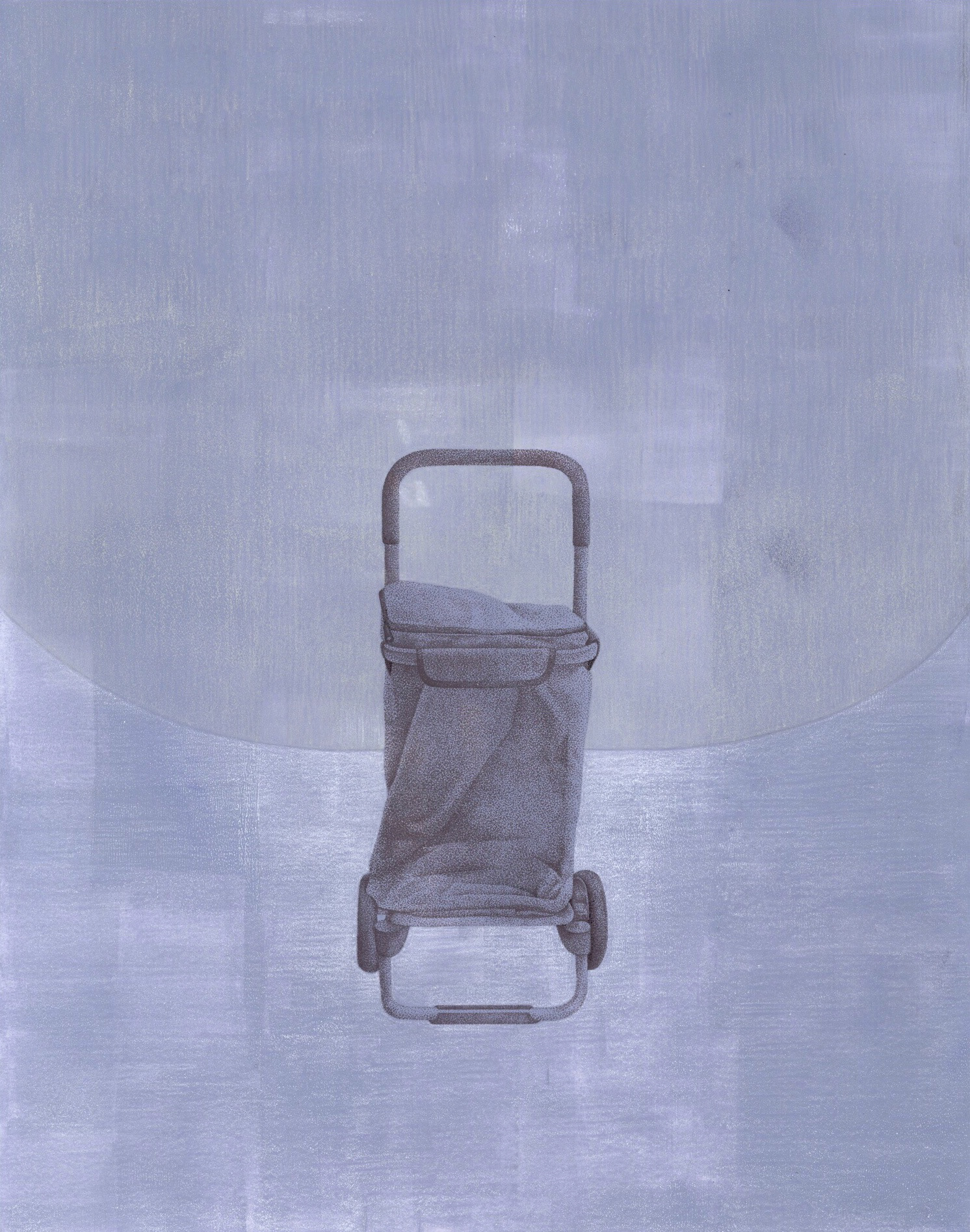 Narrae Kang, Homing Object, November 2018. Acrylic Paint, Color Pencil, Gel Pen 0.5mm on Bristol Paper, 11 inch x 14inch. Image Courtesy of the artist.




BAAA Gallery is pleased to announce the exhibition Home Work by artist Narre Kang.

The artist moved from South Korea to the United States in 2018, which she describes as a life-changing decision. It brought the artist to many challenges in locating and adapting herself to a different cultural and social environment. As opposed to obsessing over the pressures of assimilation, Kang spent most of her time at home alone, feeling secure, and that is how the artist began to appreciate her daily routine and consider her home as the subject matter of her work.

In each day, the artist's home transforms depending on subtle changes such as the weather and her emotions as influenced by different books and movies. Kang's work is a result of the artist's attempt to capture those moments, and it becomes an archive of her memory with her own home. Kang's drawings record episodes and specific moments of the artist's home, and each works as a clue for the viewers to construct their own perception of the home, and further, of the artist. Each drawing is composed by numerous dots that the artist carefully and repetitively makes, spending an extensive amount of time and labor at her home as her studio. In this exhibition, the fragments of the artist's home are seamlessly weaved into the domestic setting of the gallery, inviting viewer to follow and participate in the artist's daily life.

The title for the exhibition Home Work can be read in various ways. One immediate association would be the word 'homework'—the work that is given to do at home. It also implies 'housework,' the work such as cleaning, washing, and cooking that one does in one's home. For the artist, making works are self-assigned homework, and also a part of her daily housework. Given that she works at home to make works about home, the relationship between Home and Work becomes indistinct.


Working between art and design, Narrae Kang often employs drawing, glass, and light to capture "elements of mundanity" and regenerates their meaning through her practice. Kang holds a B.A. in Interior Design and an MDes in Glass Craft & Design, and her experimental glass work has been selected as a finalist for the Stanislav Libensky Award in 2013. Based on her thesis project from the graduate program, Kang co-founded a socially engaged art practice studio in 2014 with her partner, which was supported by government grants in South Korea. She has been commissioned by several governmental institutes in Seoul, and as an artist-in-residence supported by the city, she developed various place-based projects in collaboration with local manufacturers and traders. Based on her own experiences, Kang's recent projects delve into the reinterpretation of daily life. Kang currently lives and works in Somerville, MA.


-


This exhibit was curated and prepared by BAAA Gallery. Graphic works are done by BAAA BOOKS, the gallery's in-house design studio founded to serve artists with photo/video documentation, poster, catalog, book, and exhibition design.
MEET THE ARTIST:
Narrae Kang

Sunday, April 28, 2:00-5:00pm